COVID-19 Update: Please refer to the Service Hours page for a listing of office hours / availability for in-person and virtual service.
---
There are numerous ways that documents can be submitted.
Mail documents to the Office of Financial Aid, PO Box 85622, Richmond, VA 23285-5622.
Fax documents to 804-371-3739.
They can also be emailed to finaid@reynolds.edu. (Attachments are limited to a combined 12 MB in size. If your attachments exceed this limit consider sending multiple submissions, or zipping the files to a smaller size)
Please allow up to five business days from date of submission for them to be logged and up to fourteen business days for processing.
For instructions on how to submit documents that can up loaded through your SIS, go here.
Documents can also be submitted via Web Case by following the steps below:
Step 1. Access and sign into your Self-Help Portal at mysupport.reynolds.edu
Step 2. Once you've signed in, click "Create Case" on the top right.
Step 3. You will then see the pop-up window below:
(Image of New Case in Self-Help Portal)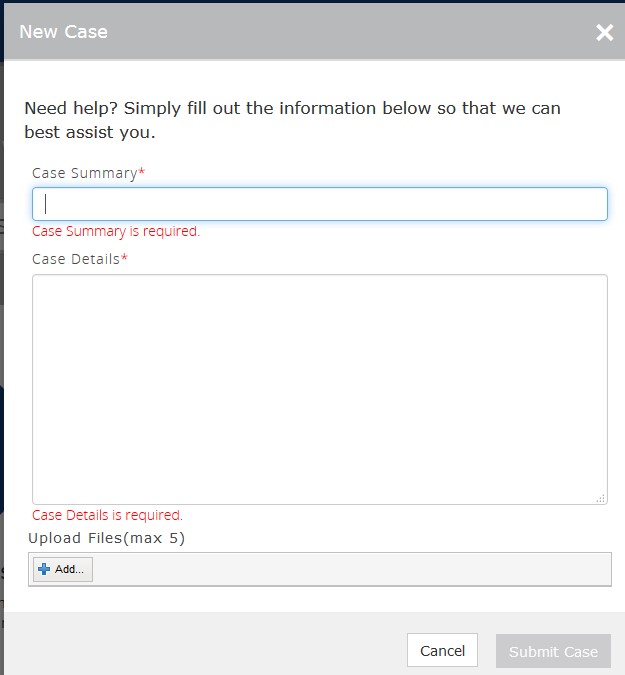 Step 4. Add necessary documents (Maximum of 5 per ticket) and submit for processing.
(Financial Aid > Verification)